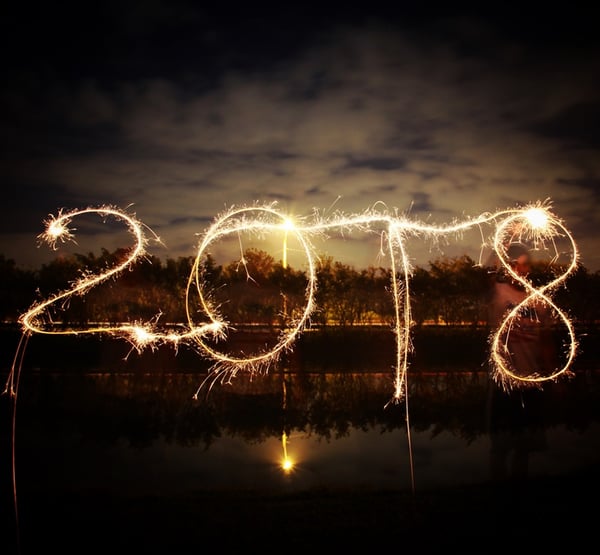 From presentations to pitches to politics, this year's speeches are history. For your own improvement, here are readers' favorites of my top 10 public speaking blogs of 2018.
It's December, and that means one thing without fail: you'll see publishers' lists of the best books of the year.
As the creator of The Genard Method, I've published or updated 50 blogs so far in 2018. And though the following ten may or may not represent the best ones that have appeared on our site, they're the articles that have proven to be the most popular.
Speaking with credibility, trust, and impact . . . sound like a recipe for success? To learn more, get my free e-book, "12 Easy Ways to Achieve Presence and Charisma."
If you haven't read any of these pieces yet, feel free to click on the links provided below. You're sure to find something to help you rock your audience when it's your turn to take center stage!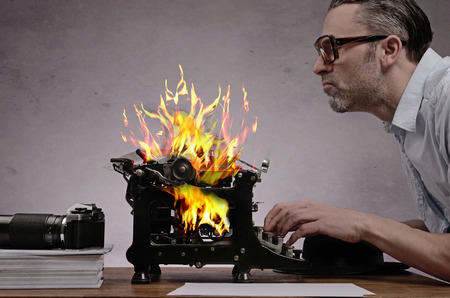 My Most Popular Public Speaking Blogs of 2018
This year, we had commencement addresses and high-profile speeches at the opening of the United Nations session in September. We listened (or avoided) endless stump speeches leading up to the U.S. midterm elections. Across the pond, there were remarks by EU leaders, and more speeches about Brexit than you thought possible. Among the highest profile appearances were those of a British P.M. simply trying to survive her term in office.
On a less lofty but vital personal level, there were your own presentations, team meetings, pitches, panels, lectures, job interviews, keynotes, and other venues where you discussed important issues. Here are the articles which you, the readers, thought worthwhile concerning succeeding at those efforts. From tenth position to first, these are my blogs you tuned into.
#10 A QUICK-STUDY GUIDE ON HOW TO BE AN EFFECTIVE PUBLIC SPEAKER
Is it possible to discuss "in a nutshell" what it takes to be a better public speaker? This piece was my attempt at answering that question. It's all about getting into a performance mindset and learning how to connect with audiences for stage presence. Consider it a quick-study guide to being present with listeners while hitting on all cylinders.
#9 HOW TO MAKE YOUR NOTES INTO A SENSATIONAL SPEECH
Want to create some stage magic? To do that means transforming your notes or manuscript into a powerful speech. Speaking differs in fundamental ways from writing as a means of communication. This blog is all about how to boil your complex thoughts down to a simple and powerful speech.
#8 HOW TO PRACTICE A SPEECH FOR THE BEST RESULTS
Let's say you've accomplished what I'm advocating in #9 above. You've created an impactful speech. Now, what's the best way to practice it? You may not be surprised that the answer isn't memorizing your content. It has to do with knowing how to speak and perform in ways that move your audience. Learn about my surprising method for doing so in this blog.
#7 TWO SIMPLE TRICKS TO HAVE MORE OF AN ACTOR'S VOICE
Ready to improve your most important tool of public speaking? That's your voice: the most flexible, subtle, and powerful instrument you own for influencing listeners. To make what you're saying crystal clear to audiences while emphasizing important points, learn the two techniques that will make your message come brilliantly to life.
#6 THE #1 SKILL YOU NEED TO SPEAK FOR LEADERSHIP
Whatever your job title, when you take the stage to speak, you're in the position of a leader. That means you need to know how to command the room while showing supreme confidence. This article tells you exactly how to do so. You'll learn the 5 ways to demonstrate leadership when it comes to speaking in public.
#5 HOW TO OVERCOME A BAD PUBLIC SPEAKING EXPERIENCE
Is a past failure undermining your current performance? Among the people who come to me to learn how to reduce public speaking fear, are many who are dealing with a "learned response." That means an unfavorable prior experience that continues to erode one's confidence. Discover here, how to learn from your successes and unfreeze yourself from the past.
#4 HOW TO COMMAND THE STAGE LIKE AN ACTOR WHEN YOU SPEAK
If you speak in public, you should always be working on your stage presence. Like an actor, your performance is the be-all and the end-all (Macbeth) concerning conveying your message. The content matters, of course, but it can never move listeners the way you can. Read this piece to learn the 3 ways you can create some excitement when you're in the spotlight.
#3 THE 5-MINUTE EXERCISE THAT CAN MAKE YOU A FEARLESS SPEAKER
Of all the tasks that can bring you glory while simultaneously scaring your pants off, public speaking is high on the list. That's not true of everyone, of course. But if that's the case with you, you need a way to reduce your stress while improving your focus and presence. In this piece, I show you how to use breath control to become a calmer and more resilient speaker.
#2 HOW TO MAKE A POSITIVE IMPRESSION ON ANYONE
It doesn't surprise me that this blog is the second-most popular of the year. People make judgments about you quickly, and it's your job to try to make that impression a positive one. From your level of energy to maintaining focus to demonstrating commitment, this piece is all about how to get people to like you and believe in what you say.
#1 FEAR OF PUBLIC SPEAKING: HOW TO GET OVER NERVOUS ANTICIPATION
Glossophobia, the fear of public speaking, manifests itself in different ways. Some people experience a tidal wave of symptoms the moment they get on stage. For others, however, anticipatory anxiety is the excruciating experience. Even brief remarks can elicit worry and misery months prior to an event.
In this article, the most popular of my blogs in 2018, I offer three powerful strategies to help you get over nervous anticipation. Use these approaches, not only to reduce your apprehension, but to be more present and to actually enjoy the event.
And that, my friends, is my roundup of The Genard Method's most clicked-on blogs of the year. Here's to great public speaking in 2019! Please subscribe to Speak for Success! to develop your natural talents as a communicator. Be sure to watch this space for more tips, tools, and techniques you can use to inspire audiences, while moving them to action!
You should follow me on Twitter here.