Executive Speech Coaching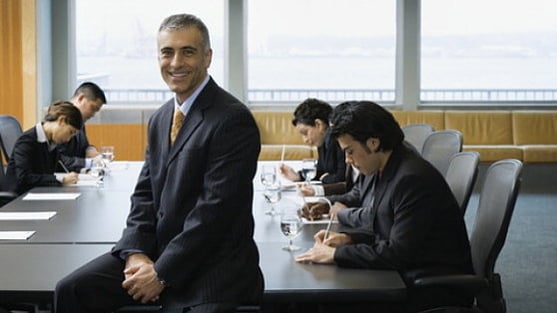 Live 1:1 Zoom video coaching for executives worldwide.


Transform your virtual speaking for business!
Welcome to today's world of conducting business virtually. Now more than ever, your success depends upon your communication skills in online meetings. Shouldn't you or your team be learning in a virtual training environment that shows you how to excel?
My online Executive Speech Coaching Program will help you thrive in the virtual environment. As an actor, communications professor, and speech coach, I'll work with you so that your performance soars. Gain the confidence, skills, and hands-on training you need to reach the next level of communication excellence. Discover the on-camera presence, voice and speaking skills, storytelling, and message development techniques to make that happen!
Join leaders at multinationals, healthcare and bio-pharma, finance, government, high-tech firms, and at the United Nations and U.S. Congress that have taken my training. (Read more here in my bio.) Your personal program will be customized to your needs and goals. Work with the executive coach Global Gurus calls for the seventh consecutive year in 2020 "One of the World's Top 30 Communication Professionals," and whose training program has been voted #7 in the world. Be the speaker—virtually and otherwise—that people believe in.
"I recently spoke at the White House as part of
the Global Connectivity Initiative for 2020. Your speech coaching has brought a new level of calmness, thoughtfulness and professionalism to my career. Thank you!"
Boost Your Skills in Virtual Engagement
My online Executive Speech Coaching Program is delivered through live distance coaching sessions with me via Zoom. Wherever you or your team are located worldwide, we'll work together seamlessly, conveniently, and at great cost savings to you. Online coaching consists of 10 one-hour video sessions with me personally.
Online Training — Course Syllabus
Module 1: Maximizing Your Virtual Presence
Improving the virtual environment you're seen in
How to start a virtual meeting and keep it going
Looking and sounding your best
Engaging listeners and keeping them with you
Personalizing a webcam to achieve warmth and presence
Module 2: Developing Your Message
How to speak from notes, a manuscript, or a script
Impromptu speaking and pulling your thoughts together
Using logic and language to strengthen your message
Achieving clarity and conciseness
Module 3: Breathing, Focus, and Calming Nerves
Diaphragmatic breathing for vocal power
How to calm your nerves: from months before to on-the-spot
My Fearless Speaking TM techniques for overcoming anxiety
Module 4: How to Start and End a Speech
The Grabber: Launching your speech
The Body: Using a slide deck and other visuals effectively
The Clincher: Ending vividly and memorably
Module 5: Voice and Speech Improvement
Vocal expressiveness: energy, pitch, pacing, and silence
Using your voice to influence others
Bringing your content to life
Eliminating fillers: "uh," "um," "like," and "you know."
Controlling your pace and sounding confident
Module 6: Body Language
Using body language in the virtual environment
Positioning your laptop for maximum benefit
How to command a "virtual room"
Achieving physical expression of your ideas
Module 7: Storytelling, Poise, and Presence
Becoming a passionate speaker
Storytelling to move listeners emotionally
Speaking with maximum focus and discipline
Using metaphors, comparisons and anecdotes
How to make PowerPoint or other media serve you, not the other way around
Module 8: Handling Q & A and Challenges
The 7 Danger Zones of Q & A you need to be aware of
Thinking on your feet while staying focused
Dealing with resistance, challenges, and tough questions
How to handle hostility
Final Assessment and Follow-Up
Based on our work together, I'll provide you with my ideas for continued growth after you've completed the course. You can also choose continuing training and practice through our extended coaching programs. Other learning resources include my Speak for Success! blog, monthly newsletter, videos, and free resources on this website and publications. I'm also available to review and critique you or your team's videotaped or screen-recorded presentations or speeches.
Call

(617) 993-3410

or contact us to learn more.