Dr. Gary Genard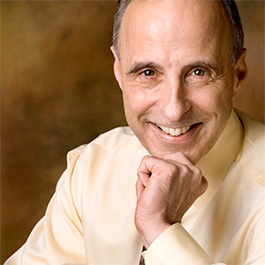 Actor, author, and speech coach, Dr. Gary Genard is an expert in theater-based public speaking training. He uses performance techniques to help business executives, leadership teams, and professionals embody presence and confidence to achieve true influence. Dr. Genard consults for corporations, governments, associations, nonprofits, and individuals worldwide. His clients include IBM, Procter & Gamble, Biogen, Citigroup, McKinsey & Co., Partners HealthCare, Massachusetts Hospital Association, the U.S. State Department and Congress, the United Nations, and many others.
Dr. Genard's weekly blog Speak for Success! covers topics ranging from leadership communication to overcoming fear of public speaking, body language, voice improvement, and influencing stakeholders. He is the author of How to Give a Speech, and Fearless Speaking – Beat Your Anxiety, Build Your Confidence, Change Your Life, and has published hundreds of articles on effective public speaking. Dr. Genard completed his acting training at the Webber Douglas Academy of Dramatic Art in London, and holds a Ph.D. in Theater from Tufts University in Massachusetts. He has served on the faculty at Harvard, Boston College, Tufts, Bentley University, and the University of Illinois.
For the eighth consecutive year in 2021, Dr. Genard has been named by Global Gurus as one of "The World's Top 30 Communication Professionals." His training program Speak at Your Best! was named in 2020 as one of the Top 10 Communication Training Programs in the World. Dr. Genard has also been named as one of America's Top 5 Speech Coaches. He remains dedicated to inspiring people from all walks of life to discover the power of their own voice and reach their full potential as communicators.
Call
(617) 993-3410

or

contact us

about working with Gary.