About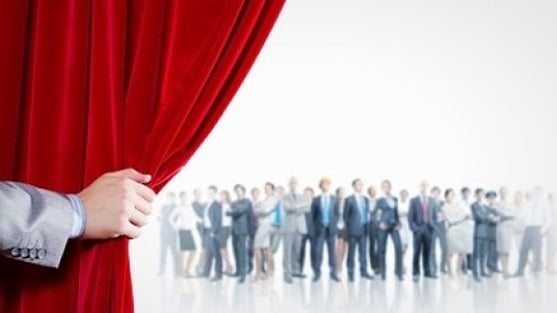 The Genard Method is a unique system of public speaking training based in the techniques of the theater. Developed by Dr. Gary Genard, this approach helps professionals access their natural talents to connect with and affect audiences.
Effective speakers use emotions as well as performance skills to express their ideas and beliefs. To accomplish this, they use the same tools that make actors masterful communicators. These include vocal expressiveness, body language, an understanding of audience psychology and persuasion, and the ability to use nonverbal communication to convey one's message.
Dr. Genard's training method has evolved over thirty-five years through his work as a stage actor, professor of communication, and speech coach. Trainees learn through exercises, impromptu techniques, role-plays, simulations, and videotaped practice and critiques. Like great actors, his clients learn how to use their instrument—themselves—to speak with improved skill and influence.
Watch the video for an introduction to The Genard Method Performance-Based Public Speaking Training.
Who Benefits
The Genard Method of performance-based public speaking training works for speakers at any level of experience. It supports a wide range of professional roles through on-site corporate training available at client locations worldwide and one-on-one speech coaching at our location in Greater Boston.
Senior executives and thought leaders who need to powerfully express their vision to inspire and activate stakeholders.

Professionals

transitioning into new roles with increased demands for public speaking and making presentations.

Talent management and learning officers seeking high-value communication training for executives and their teams.

Professional associations interested in leadership development opportunities for directors and executives.

Entrepreneurs who need to build trust and influence with investors and customers.

Public relations agencies and other consultants with high-visibility clients that need to improve their public speaking and presentation skills.

Speakers of all types who experience self-limiting public speaking anxiety.
Call

617-993-3410

or contact us to learn more.