Client List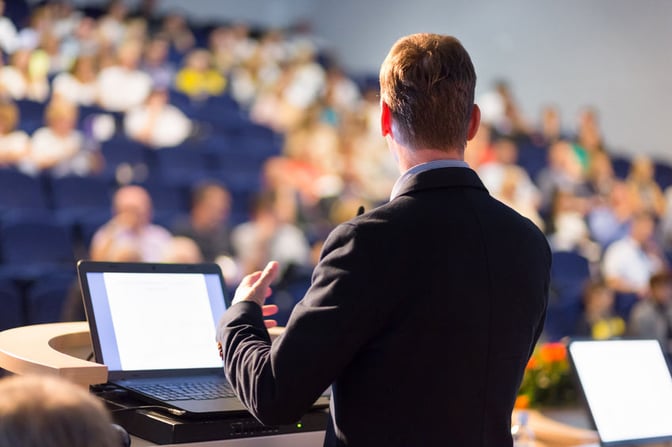 The Genard Method helps business executives and their teams develop presence and credibility for maximum influence. Through one-on-one coaching and corporate training, Dr. Gary Genard shows clients how to apply performace tools rooted in the theater to presentations, pitches, and industry keynotes that engage and persuade stakeholders. Communication skills training is available for private industry, government agencies, and nonprofit organizations worldwide. Below is a representational list of our clients.
Corporate and Tech
Acuity Brands
Adecco
ADP
Ann Taylor
Atrenta
Baker Hughes
Azure Midstream Energy
B-K Lighting
Black Diamond French Truffles
Bond Brothers Construction
Boston Consulting Group
Cabot Corporation
Campbell Soup Company
CDM Smith
Cisco
Constellation Energy
Converge
Designs, Inc./Levis
Doane Pet Care
DocuSign
Endeca
Exco Resources
Fidelity Container
Ford Motor Company
Google
Harrah's Entertainment
Hertz Corporation
HubSpot
IBM
Ingersoll-Rand
Intel
IPA Global
ITT Aerospace
Jones New York
Kellogg's
Keurig Dr. Pepper
Lam Research
Lanxess
McDonald's
National Oilwell Varco
Northbridge Companies
Pepsico
Procter & Gamble
SmashFly
Stihl
United Development Company
U.S. Foodservice
Verizon
Zachry Nuclear Engineering
Healthcare, Biotech, and Pharmaceuticals
3M Dental
Abbott Laboratories
AbbVie
Adheris
American Academy of Cosmetic Dentistry
ArthroCare Sports Medicine
Aspect Medical Systems
AstraZeneca
Biogen Idec
Celgene
Center for Connected Health
Center for Exceptional Dentistry
Children's Hospital (Boston)
Fresenius Medical Care North America
Harvard Medical School
Harvard Medical Faculty Physicians
Harvard Pilgrim Health Care
The Healing Center
Lahey Clinic
Massachusetts Hospital Association (MHA)
Merrimack Pharmaceuticals
Millennium Pharmaceuticals
New York State Psychiatric Institute
Omniprex
Pankey Institute of Dentistry
Partners HealthCare
Pfizer
Prothelia
Shire

Stryker

Sunovion

Tufts Dental School
Tufts Health Plan
Ultradent
University of Utah Hospital
Vertex Pharmaceuticals
Financial Services
American Realty Capital
Baupost Group
Boston Capital
Brown Advisors
CBRE Group Citigroup
Commerce West Insurance
Corrigan Investments
Farmers Insurance
Fidelity Investments
First Reserve Corporation
Fortis Investments
Freedom One Financial Group
Gemini Investors
GMO
Liberty Mutual Group
MAC Risk Management
McCarthy Capital
Merrill Lynch
Moore Capital Management
National Financial Partners
Old Mutual Asset Management
P/E Investments
Pilgrim Insurance Company
Plymouth Rock Assurance Corporation
PricewaterhouseCoopers
Prime, Buchholz & Associates
Putnam Investments
Regent Private Capital
Standard Life Investments Private Equity
Sterling Capital Partners
TFC Financial
Two Sigma Investments
Wachovia Capital Markets, LLC
Wolters Kluwer Financial Services
Wilshire Partners
Government, Politics, and Diplomacy
Armenian Diplomatic Training Program
British Foreign & Commonwealth Office
Federal Reserve Bank
Fletcher School of Law and Diplomacy
Steve Grossman for Governor (D-MA)
Hon. Syed Kamal, Mayor of Karachi, Pakistan
Jack Ryan for U.S. Senate (R-IL)
Kurdistan Regional Government of Iraq
Lyndon Laird for Texas State Senate (D-TX)
Montgomery (AL) Housing Authority
NASA
Permanent Mission of Indonesia to U.N.
Permanent Mission of Kuwait to U.N.
Permanent Mission of Sudan to U.N.

Rep. Jon Santiago (D-MA)

Rep. Martha Fuller Clark (D-NH)

Qatari Foreign Service Training Program
Saudi Arabian Foreign Service Training
Sen. Barry Finegold (D-MA)
Sen. Juan Carlos Romero (Argentina)
Texas Department of Transportation
UAE Critical National Infrastructure Authority
United Nations
U.S. Army
U.S. Department of Education
U.S. Environmental Protection Agency
U.S. Merit Systems Protection Board
U.S. Rep. Michael Capuano (D-MA)
U.S. Sen. Lisa Murkowski (R-AK)
U.S. State Department
Professional Associations
Institute of Electronic & Electrical Engineers
National Association of Corporate Directors
Massachusetts Hospital Association
American Society of Nondestructive Testing
Northeast Human Resources Association
Vanguard National Alliance
International Civil Aviation Organization
American Society of Anesthesiologists
American Transportation Research Instititue
Nonprofit, Educational, and Public Interest
Baldwinsville, NY Public Schools
Bentley College
Earthwatch
GLAD
Harvard Divinity School
Human Rights Campaign
Lifeworx Christian Center
Massachusetts Institute of Technology
Maybach Foundation
Northwestern University
Operation Smile
Oxfam America
Perkins School for the Blind
Polaroid Foundation
Simmons College
South Middlesex Opportunity Council
Youth, I.N.C.
Communications, Media and Sports
AOL
Boston Red Sox
Comcast
Food Network
Harvard Business School Publishing
Houghton Mifflin
Meyer & Wallis Advertising
New England Sports Network (NESN)
Skype
Tencent Boston
Thomson Publishing
Tracpoint Wireless
Verizon
Legal
Association of Legal Human Resources Managers
Flaschner Judicial Institute
Kiley Law Group
Massachusetts Bar Association
Hunterdon County (NJ) Prosecutor's Office
New Hampshire Public Defender's Office
The Organization of Legal Professionals
Waller Lansden Dortch & Davis
Consulting and Accounting
Barbara Annis & Associates
Blatchford Solutions
Catamount Associates
Eliassen Group
Lavallee Brensinger Architects
McKinsey & Company
Preferred Business Brokers
Robert Half International
Saint Consulting Group
Spanyi International, Inc.
Call

(617) 993-3410

or contact us to learn more.