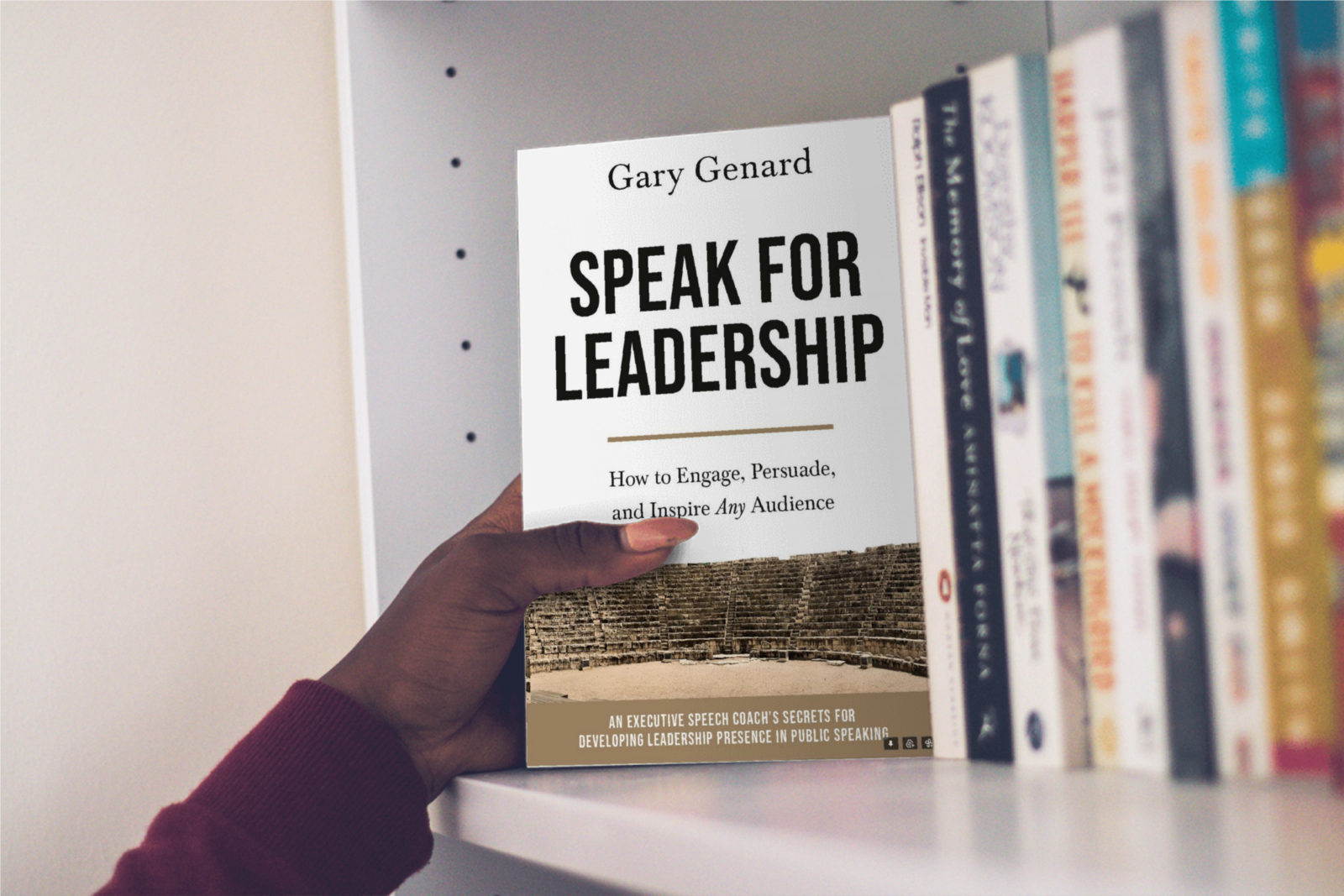 When speaking to the leadership of your organization, you need specific skills. Here are 5 ways to be more effective when speaking to leaders.
When speaking to the leaders of your company or organization, you need to achieve leadership presence yourself. Can you? Sure! There's nothing magical about knowing how to speak for leadership and be memorable. But there are things you need to know, and skills that are important for you to exhibit.
There's one thing you should keep in mind even before you begin, however. Whenever you are presenting to your bosses, the C-suite, or the board, you are the leader in the room. That's important for you to remember so that you "own" your remarks, and for knowing how to achieve high-impact speaking that resonates with leaders.
Have you been promoted to tech management? Go from techie to dynamic speaker! Discover how in my book, Speak for Leadership. Click on the image below to learn more!
Here are five ways to speak strategically yet with strong performance chops. They are essential when, ultimately, you want your performance to equal in importance what you're saying.
1. Understand What Leaders Want from You
What senior leadership wants from you as much as anything else is conciseness and clarity. These people have a severely limited amount of time to listen, so you need to deliver the goods quickly and decisively.
Since they oversee whole departments, divisions, or companies, they are also naturally interested in "the vision thing." They are looking for information that will be useful at the highest levels, rather than operational details that, say, people on the front lines may need. So, stay out of the weeds unless they ask you to take a deeper dive for them.
Learn more on this—going beyond information delivery to be a more dynamic presenter! Download my Free resource, "How to Be a Clear, Concise, and Compelling Speaker."
2. A Key Tool for Speaking to Leadership: B-L-U-F
B-L-U-F stands for "Botton Line Up Front." It's an integral part of being concise, of course. But it also serves another purpose that has to do with you successfully getting content across to those who need to hear it.
Suppose one or more of the people in the room gets called out of the meeting? If that happens, they will at least have heard your findings, recommendation, necessary data, etc. They will have heard from you what was important for them to hear, because you gave it to them right at the start. They can always send you an email that says, "Thanks for your talk. Sorry I got called out of the meeting. Can you shoot me the slides that explained how you reached that finding?"
Discover presentation gold when it comes to starting out powerfully. Download my Free cheat sheet, "How to Start a Speech — 12 Foolproof Ways to Grab Your Audience!"
3. Ever Built a Paddock or Corral? — Here's How!
One of the things senior leadership doesn't have the luxury of experiencing is a speaker who wanders hither and yon in presenting his or her ideas. Going on too long about one item, being tempted to take side paths, and over-explaining are three of your bugbears here.
If this is your preferred modus operandus, try building yourself a corral. A corral keeps horses from wandering all over the place, right? It will do the same for you! Say, "There are four things I want to cover," or "I think there are three possible answers to that question." Once you've built that structure for yourself, you can't really go anywhere you shouldn't. Extra oats for you!
4. Frame Your Ideas to Clarify and Persuade
This tactic is similar to building a corral, except it's more strategic than the tactical solution of not allowing yourself to jump a fence. Framing could as easily be called "re-framing." It means to, well, create a frame around your topic or response that defines what everyone is "looking" at.
It's especially useful if your point or idea is being misrepresented. And it sounds something like this: "Well, before I answer, I'd like to clarify . . ." or "I must take issue with that statement. It's not accurate to say [THIS]. It's more a case of [THAT]." Once you frame an idea differently, you can a) defuse something that's potentially explosive, and b) Position yourself to deliver your point without impediment.
Here's some super-helpful information for dealing with tough questions and challenges. It's my Presenter's Guide, How to Survive the 7 Danger Zones of Q & A. Get it for free now!
5. Direct or Indirect: Which Should You Choose?
Here's yet another strategic choice you should make in presenting your ideas to leadership. This point is fundamental, and applies even when you're not presenting to your bosses . . . though it's especially important in that situation.
Delivering your most important point, or your central message, is best done directly. That is, use B-L-U-F (per above) to give the bottom line up-front. Then, give your evidence or otherwise support your idea. This is clean and efficient and even elegant. But there's one catch: your audience needs to be open toward your idea, and biased toward you or your message.
When the opposite is the case, i.e., when the audience is a) biased against you, b) will resist your message, or c) the action required of them will be hard, you should choose an indirect approach. The reason is that you don't want them to resent you immediately because you just stomped on their sore toe. Instead, first build common ground with them, then construct your argument brick by brick, reminding them as you do so that you share a common goal. Then, at the apex of your structure, deliver your key message. Since everyone experienced building your beautiful structure step by step, it will be harder for them to find fault.
You should follow me on Twitter here.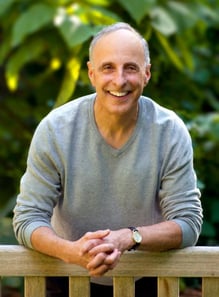 Gary Genard is an actor, author, and expert in public speaking training and overcoming speaking fear. His company, Boston-based The Genard Method offers live 1:1 Zoom executive coaching and corporate group training worldwide. In 2022 for the ninth consecutive year, Gary has been ranked by Global Gurus as One of the World's Top 30 Communication Professionals. He is the author of the Amazon Best-Seller How to Give a Speech. His second book, Fearless Speaking, was named in 2019 as "One of the 100 Best Confidence Books of All Time." His handbook for presenting in videoconferences, Speaking Virtually offers strategies and tools for developing virtual presence in online meetings. His latest book is Speak for Leadership: An Executive Speech Coach's Secrets for Developing Leadership Presence. Contact Gary here.