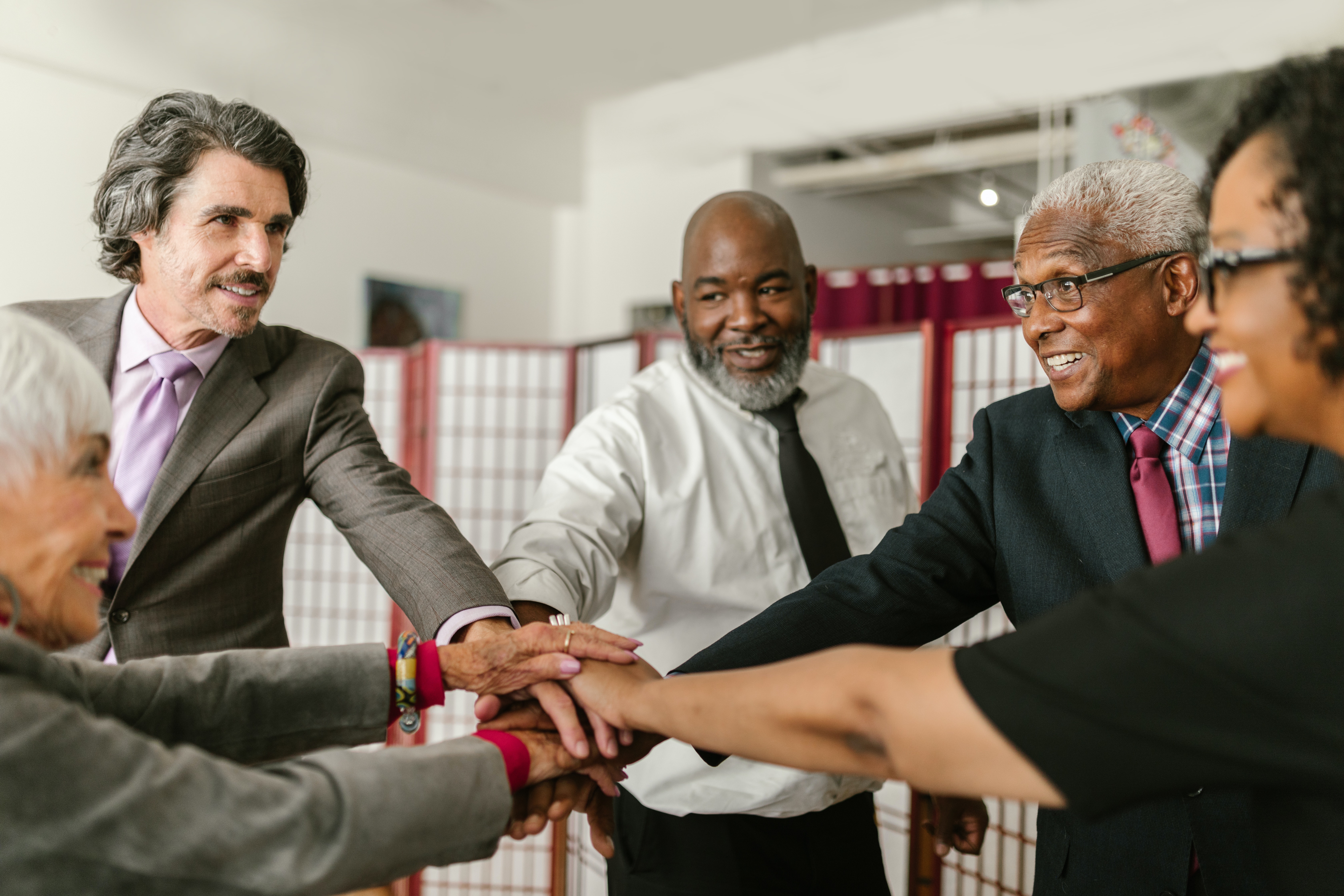 Want to speak as a leader for a more successful career? Learn how to speak for leadership, and let your team, colleagues, and friends know how too!
Want to speak for leadership, and tell your team, colleagues, and friends how they can do so too? You can reach the next level of personal success with my book, Speak for Leadership. And I'd like to ask if you'll kindly spread the word with a review on Amazon.
To quote from a testimonial, Speak for Leadership is "a strikingly original approach to speaking strategically yet with a strong sense of performance." The subtitle explains why that's true: An Executive Speech Coach's Secrets for Developing Leadership Presence. Do you have it in you? Well, the title of the first chapter answers that: Can You Learn Leadership Presence? . . . YES!
I need your help: If you're interested and buy the book, I'm asking you to please submit a customer review and rating on Amazon. No quid pro quo: I'm asking for an honest review!
Click here or on the image below to find the book on Amazon:
If you want to boost your profile, rise in your profession, and persuade and motivate any audience, this is the book you need. You won't find a more powerful resource on speaking with presence, because Speak for Leadership is written by an actor and executive speech coach for business professionals. I will show you how to engage, persuade, and inspire any audience, because I know exactly how you have to perform to do so.
Speak for Leadership gives you the insight and skills you need to speak as a leader. It covers how to motivate and persuade, connecting emotionally with audiences, storytelling, body language, creating a more effective voice, and achieving presence on stage. You'll learn how to command your content, audience, and performance space, in-person and virtually.
Here's just some of what you'll learn and put into practice:
How to fully develop your natural talents.
Secrets for clarity, conciseness, and confidence.
Ways to hook any audience within sixty seconds.
Storytelling tips to move listeners emotionally.
Essential personal qualities of speaking for leadership.
An actor's techniques for commanding a stage.
I'm not only confident that this is the best book you'll ever find on moving and activating listeners. Your team, colleagues, friends, and even customers will benefit in the same way. If you buy the book on Amazon, will you generously contribute a review? Here's how:
Instructions for Submitting an Amazon Book Review
Here are Amazon's instructions for submitting a book review:
1. Go to the product detail page for the item. If you've placed an order for the item, you can
also go to Your Orders.
2. Click Write a customer review in the Customer Reviews section.
3. Select a Star Rating. A green check mark shows for successfully submitted ratings.
4. (Optional) Add text, photos, or videos and click Submit.
And of course, be sure to follow's Amazon's Community Guidelines.
Thank you for considering Speak for Leadership for a more successful career! I look forward to reading your review!
Yours in great speaking,
Gary Genard
You should follow me on Twitter here.
Gary Genard is an actor, author, and expert in public speaking training and overcoming speaking fear. His company, The Genard Method offers live 1:1 executive coaching and corporate group training worldwide. In 2022 for the ninth consecutive year, Gary has been ranked by Global Gurus as One of the World's Top 30 Communication Professionals. He is the author of the Amazon Best-Seller How to Give a Speech. His second book, Fearless Speaking, was named in 2019 as "One of the 100 Best Confidence Books of All Time." His handbook for presenting in videoconferences, Speaking Virtually offers strategies and tools for developing virtual presence in online meetings. Contact Gary here.
Photo by RODNAE Productions on Pexels.