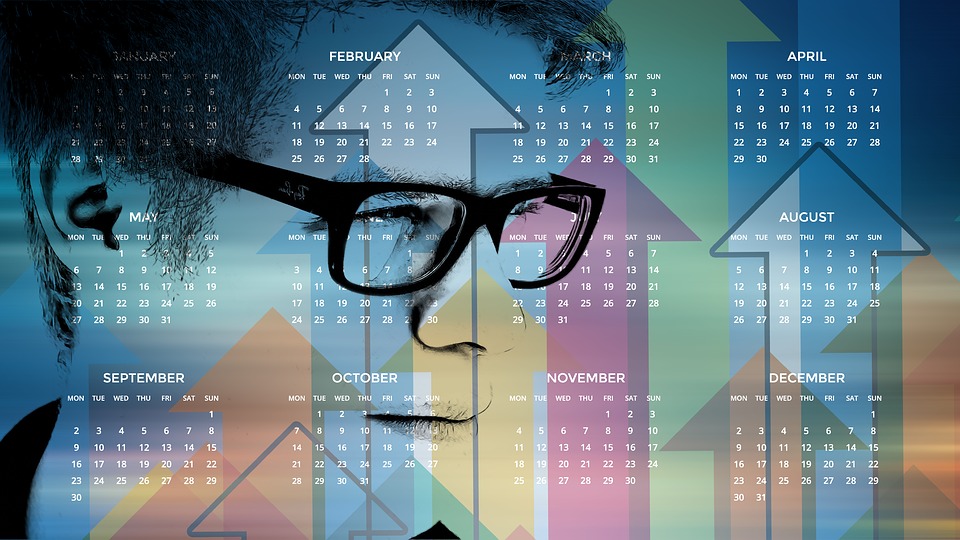 From planning to performance, from storytelling to presence, to making audiences love you . . . and more! Here are my blogs that you liked best in 2019.
How were your speeches, presentations, pitches, contributions at meeting, phone conferences, schmoozing, and professional conversations this year? Did you feel like the speaker you wanted to be? Do you think you had the impact and influence you were aiming for?
Ready to speak for leadership? Reach the level you aspire to! Get my Free e-Book, "High-Impact Speaking: The Leader's Guide to Presenting With Integrity and Influence."
To stay sharp and learning, you should keep your ear to the ground, of course. That means listening to and paying attention to other presenters—in your industry and otherwise. Read the books, and subscribe to the podcasts and blogs that can teach you things about presenting successfully. Watch TED talks and judge for yourself whether the people in the red circle not only have something interesting to say (most do), but whether they're good at saying it.
For the past year and all the others, performance on the speaking stage remains the equal, and is sometimes more consequential, than the data being delivered.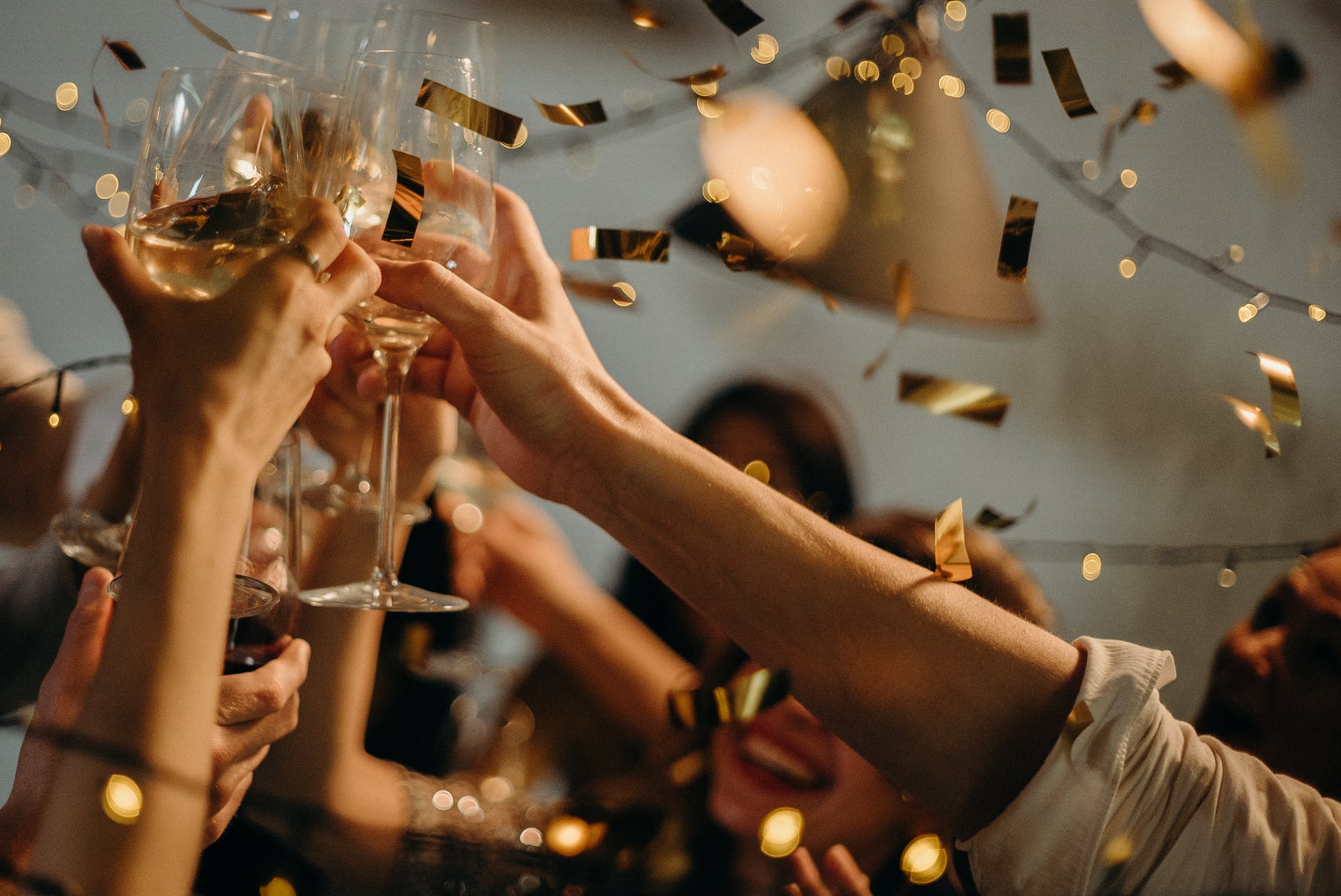 If you've tuned in to my blog Speak for Success! this year, I thank you. Once again, some of you have been kind enough to share your appreciation of the topics I've covered and the suggestions I've made. (And sometimes, to let me know when you disagree.)
Every year at this time, when the pumpkins are long since frozen and the branches are bare, I share with readers my most frequently viewed blogs. By that measure at least, the articles below are the ones you as readers found most helpful. If you haven't yet read any of these pieces, I hope you'll find something useful in the recaps below. Clink on the title links to find the blogs themselves.
So: my Top 10 Speak for Success! blogs of 2019. Listed first is the 10th most popular blog, followed by a countdown to this year's winner.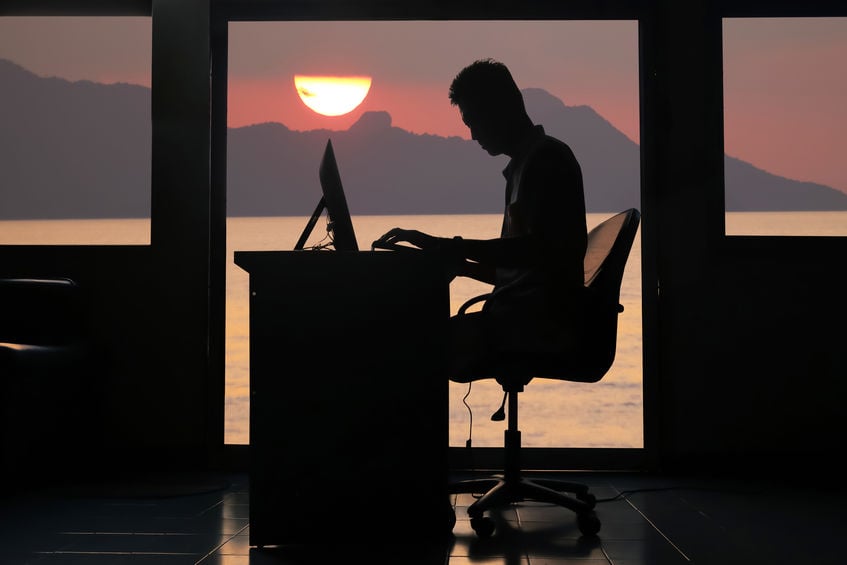 My Most Popular Public Speaking Blogs of 2019
#10 How to Overcome Your Nerves and Speak with Confidence (October 20)
Are public speaking jitters getting in your way? If your problem is too much self-focus, learn here how to calm and relax yourself while changing your negative thinking. Discover the two qualities that will override a lack of performance skills: passion for your topic, and confidence. Confidence will not only help you accept yourself—it will also assure your audience you're worth listening to. Find out here how to overcome nerves and speak confidently every time you're up!
#9 The Power of Silence: How to Use Pauses Effectively in Public Speaking (June 23)
One of the most powerful tools in your public speaking arsenal isn't speech at all—it's silence. Just like an actor, you can use pauses and silence with great dramatic effect. Pauses are also needed to let your important information sink in; to allow listeners to take a breath; as transitions, and more. Using silence also shows that you know how to employ performance skills to reach audiences. So learn how to tap into the power of silence here.
#8 How to Make an Audience Fall in Love With You (August 11)
Too many speakers have a much stronger relationship with their notes than their audience. Is that you? If so, you have to turn your thinking around . . . so audiences will like you AND buy into what you say. It's one of my 12 ways to achieve presence and charisma as a speaker. When you have a relationship with an audience, you affect how they feel. And that's always one of your top goals as a speaker.
#7 Body Language and Presence: How to Own a Stage (November 17)
When you watch a great speaker on stage, do you go home and thrill to the slides you've seen? Or do you still experience the power of that person's presence? I'll bet you're fully aware—and maybe a little in awe—of how they owned the stage. In this blog, you'll learn these three techniques for gaining greater stage presence in your own speeches and presentations.
#6 10 Easy Ways to Make People Have More Confidence in You (October 6)
When it comes to professional success, it's not all about public speaking. Interpersonal skills have a vital role to play. Your intelligence, empathy, concern for people, and the sheer amount of attention you give those you talk to are all factors in communicating successfully. It's also vital to know how to stay fully focused when you're talking to others. These may be "soft" skills, but they're a great way to understand how to get people to have more confidence in you.
#5 Storytelling in Business: How to Be Good At It (June 30)
If you want to move people when you speak, discover the magic of storytelling. Everyday speakers usually focus too much on the metrics—projections, profit margins, charts and graphs. Great speakers know how to make data into an interesting story. And that means making it human rather than just about information, especially as it concerns these listeners. Find your real voice to make that happen! Start practicing these six storytelling tips to tell a great business story.
#4 Memorizing Your Speech . . . Should You or Shouldn't You? (February 24)
It's an age-old question—and my take on it may surprise you. Most coaches say you shouldn't memorize your talk; and I've often given the same advice. But now I'm not so sure. Blame it on the fact that I'm an actor. How do actors deliver dramatic, memorable, and emotionally powerful material? They memorize the script, word for word. So it isn't the memorization that's necessarily the problem in a badly delivered speech—it's the performance. Your speaking craft, just like the actor's, means that you have to know how to make your material come to life for the audience.
#3 The One Habit That Will Make You a Better Speaker (January 13)
How do you know that audiences hear what you're saying? To answer that question, you have to ask yourself another one: "Is my voice interesting enough to keep listeners tuned in?" Because if it isn't, they won't. Just as variety is the spice of life, vocal coloration is what makes that sound coming out of your mouth pleasant and interesting to listen to. A speaker can possess the best information in the world, yet make it all sound lackluster . . . and many do! Here's how to keep audiences with you every step of the way.
#2 How to Outline a Speech for a Great Performance (November 24)
To have an impact on listeners, you need to be good at presenting your ideas. I don't mean talking points. I mean your ability to set out your full thinking logically and powerfully, then conveying it strongly to others. If that sounds to you like the way to prepare and execute an effective speech or presentation, you're right. That's what this blog helps you do, first in the preparation stage, then during a dynamic performance.
#1 The 5 Best Reasons Why Public Speaking Is Important (March 17)
This piece asks the simple yet vital question: "What makes public speaking important?" We're all busy on social media, usually for more hours every day than we'd like to admit. Yet of all the transformational skills you can acquire to succeed in business, public speaking is still high on the list. This blog—my most popular of 2019—lays out the five best reasons for making public speaking a bigger part of your skills development. And maybe a little surprise as well, as you'll discover why it helps your organization as well as you personally.
Here's to success with your public speaking goals and accomplishments in 2020!
You should follow me on Twitter here.
Do you have the 2nd expanded edition of my classic Public Speaking Handbook, How to Give a Speech? Learn 101 tips for great speaking! Get it today by clicking below.