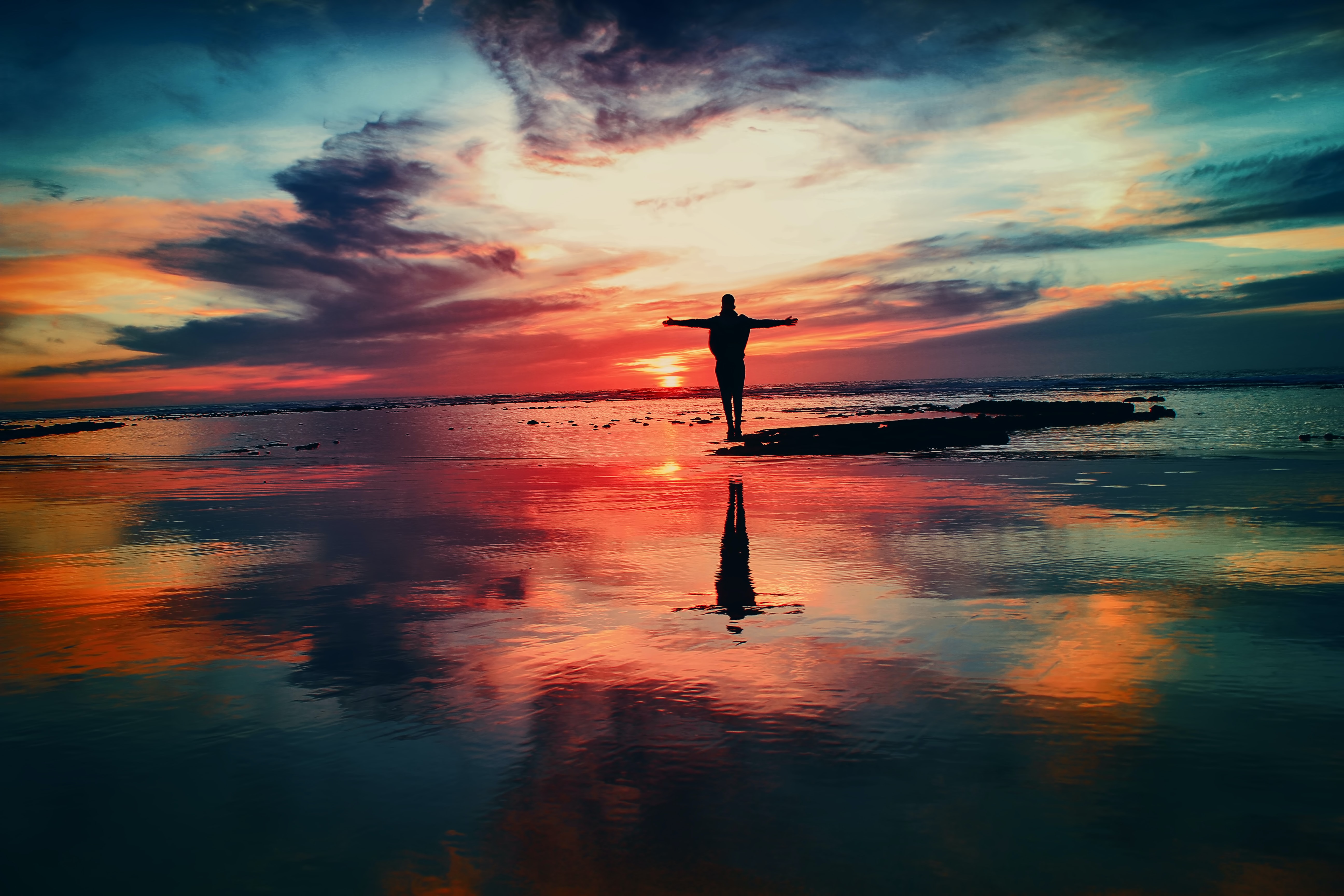 You'd like to have presence in public speaking, right? Well, it's easier than you think! Here's the secret to developing presence when you speak.
When it comes to being an effective public speaker, we often hear about charisma.
Doesn't coming across as a magnetic speaker mean being fascinating from the moment you walk onstage? Does stage presence require any technique at all, or is it all just some kind of on-stage magic?
You're never as exciting as when you're simply yourself! Learn the art of effortless stage presence in my book, Speak for Leadership. Available on Amazon.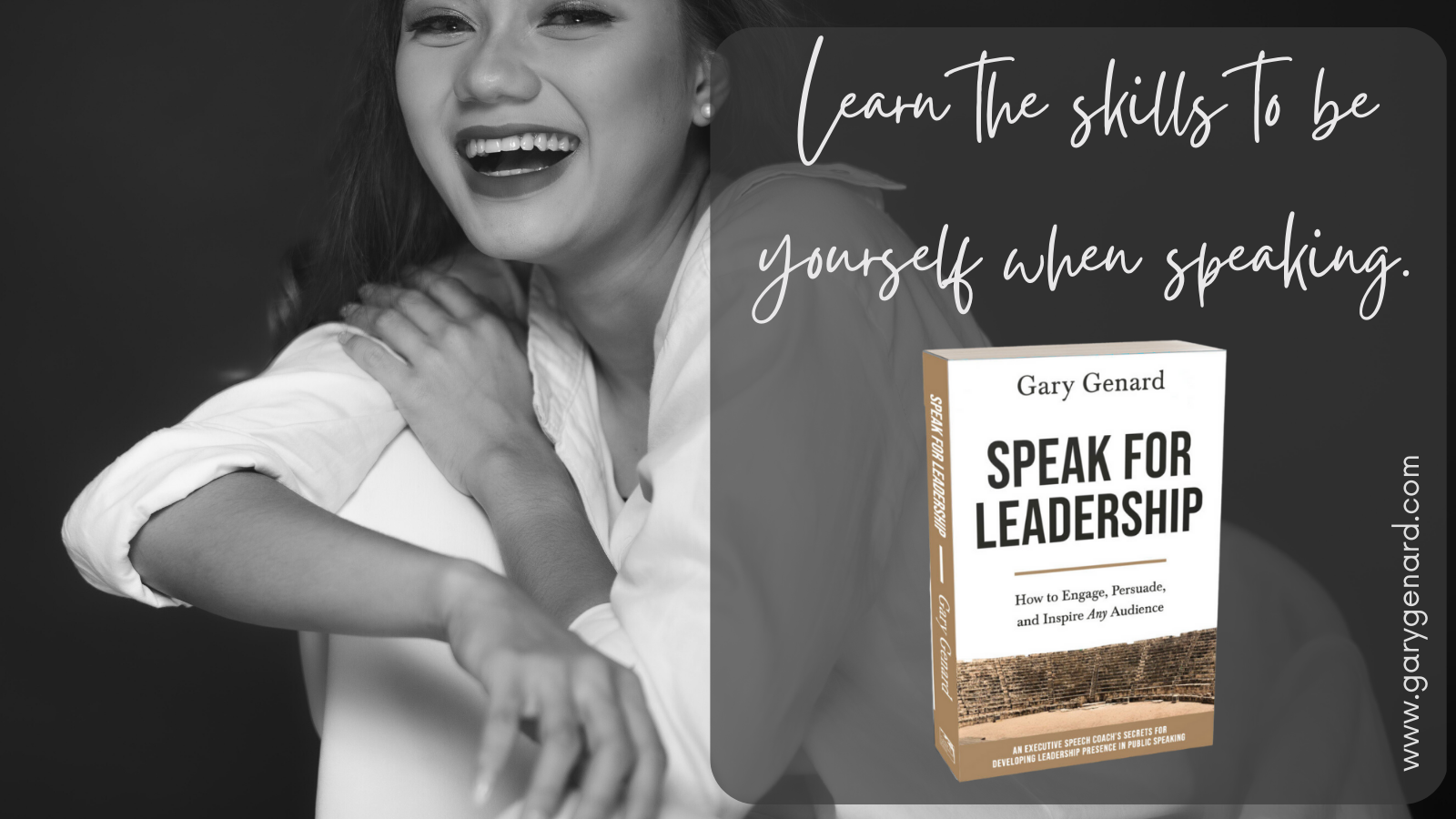 If you're in the mystical camp, you won't agree with Roger Ailes, who had this to say in his book You Are the Message:
'Charisma' is a powerful but often misunderstood word. It derives from the Greek kharisma, meaning favor or divine gift, and its root is kharis, meaning grace. The dictionary defines [it] as 'a special, inspiring quality of leadership.' It's really the ability to subtly cause others to react to you as opposed to your reacting to them. People with charisma seem to be in charge of their lives. They seem to have a goal, a purpose, a direction—in fact, a mission."1
Think about this now: You may not feel that you're a charismatic speaker. But aren't the attributes of being in charge of your own life, and having a goal and a purpose within your grasp? Even if you're an extraordinary person who emits a special aura in front of others, you still have the task of meeting your public speaking audience's needs.
Discover the classic handbook for delivering relaxed, confident, and successful speeches and presentations: How to Give a Speech. Download a Free chapter here!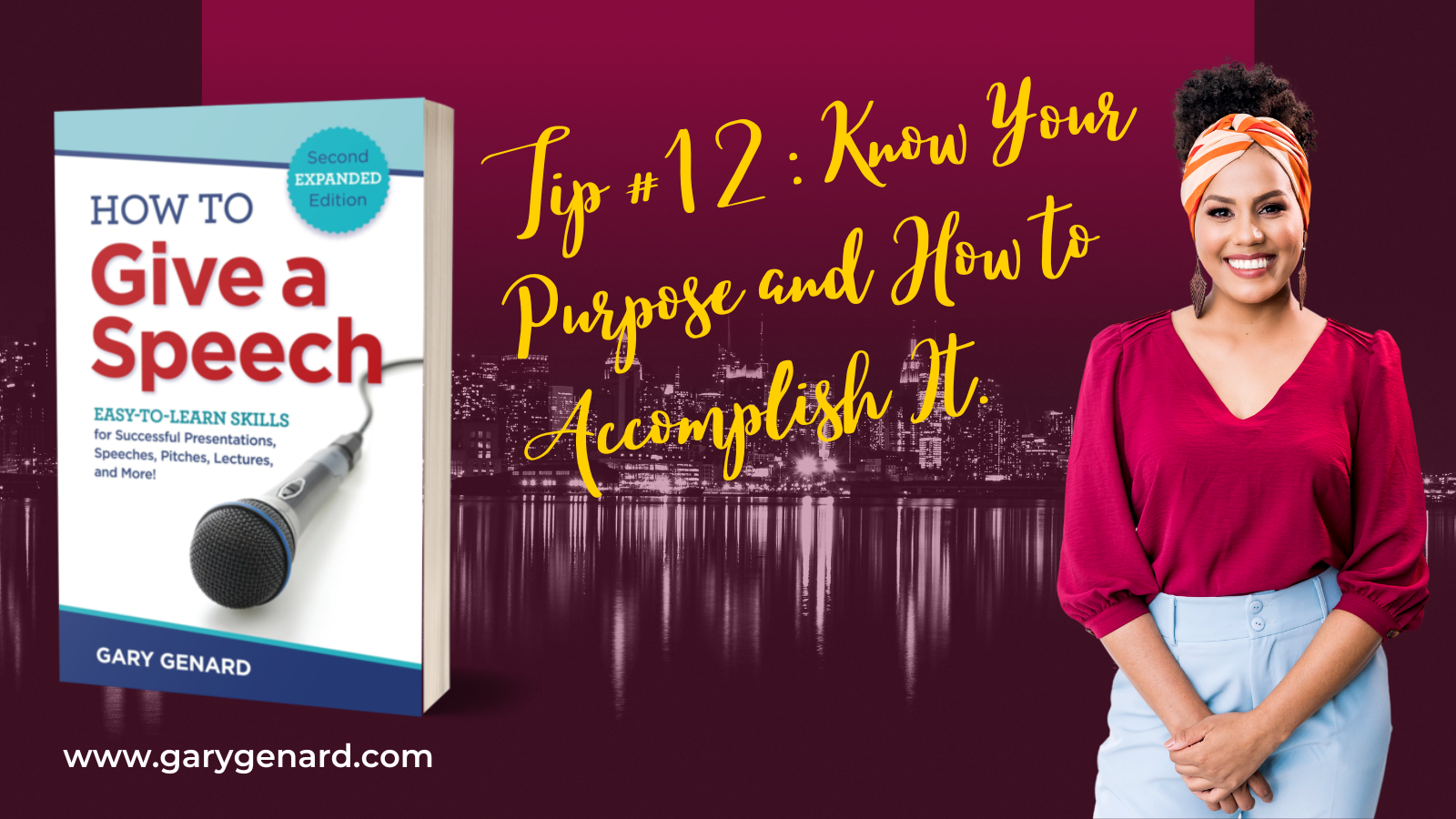 And if you don't possess such an aura, so what? Having a goal and a purpose, and especially caring about your audience more than you care about yourself, means to embody the type of speaking that leads to charisma.
It usually happens when you stop trying to be good and focus on being honest instead. That's what moves the needle with audiences every time.
Stage Presence and Your Personal Brand
When it comes to moving that needle, there are two areas that are increasingly important in terms of effective business presentations. The first is your personal brand; and the second is using digital media to gain a more powerful presence.
When it comes to succeeding in business, your voice is key! Start your journey to improved speaking. Download my Free Guide, 5 Ways to Improve Your Voice As a Professional.
Today, when it's possible to reach thousands or even millions of people through what you say, developing presence also means boosting your personal brand. Your image among the people who see and hear you—whether it's in person, online, in videos, or through podcasts—is a key element of your personal and professional persona.
Shaping and strengthening one's brand has become an important tool of personal empowerment. If you're in charge (and when you speak in public, you're always the one in control), you need to be exceptionally good at presenting your brand to the public.2
In the past, your impact was limited to the people sitting in an audience, or those in your industry who heard about you, or perhaps, people who saw you in the local media. But today, "a speech can have a life far beyond the twenty or thirty minutes [you] spend in delivering it."3
A professional speechwriter expressed that last sentiment in 2000. At this point more than two decades later, it's a truth on steroids, since the Internet means your words can last forever.
Whether it's in person or digitally, you need the skills of a powerful communicator. Download my Free cheat sheet, "Leadership Skills: 5 Essential Speaking Techniques."
Presence, the Media, and You
Today, we all need to be aware of our media appearances. You may not think of yourself as someone who appears in the media—but day-by-day, it's becoming more likely. That's because 'media' doesn't only mean the national TV networks, cable news, and NPR. It has always meant your town's weekly paper as well, along with industry magazines and journals, your local radio station, and the PR department of your organization. But now it also means podcasts, videos you post on YouTube and TikTok, and increasingly, online sites of every imaginable level of sophistication that want to interview or otherwise hear from you.
Equally important: it can also mean your own podcast, video blog ("vlog"), and the audio version of your books. These days everyone has a camera in their smartphone, and video is fast becoming more of an everyday part of our professional lives. That translates into visibility, and the opportunity to reach ever more people in your business or industry. The truth is that nowadays, many thousands of people may be judging your vocal and visual presence.
The media available today for you to be seen or heard—commercial television stations, radio stations, websites, podcasts, and personal video services like TikTok—have either expanded by orders of magnitude in the past few decades, or come into being. This means that your digital presence is more important than ever where your personal brand is concerned.
Learning to Love Yourself On Video
You may not like seeing yourself on video (most of my clients don't). Yet, as the use of video to reach and influence others grows, your ability to be comfortable and natural on the small screen will matter more and more. Therefore, you need to ask yourself, "Am I someone an audience would want to watch in a video clip?"
In video, just as with in-person speaking, confidence sells. And engagement is the name of the game. The recipe for developing presence in media appearances is this: developing a listener-centered approach which is highly focused on communicating, rather than rattling on as a subject matter expert. The content of your talk will still be intact. And you won't lose any of your expertise. You'll have just made your material—and yourself!—more accessible to your audience. If you perform that role well, failure will be almost impossible.
Did you ever imagine that acquiring leadership presence, as a speaker would involve simply tapping into who you are?
1 Roger Ailes, You Are the Message (New York: Doubleday, 1988), 104-105.
2 Ailes, 153.
3 Richard Dowis, The Lost Art of the Great Speech (New York: Amacom, 2000), 5.
This article is excerpted from my book, Speak for Leadership.
You should follow me on Twitter here.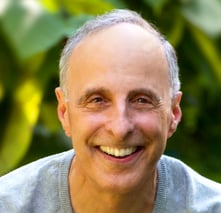 Gary Genard is an actor, author, and expert in public speaking and overcoming speaking fear. His company, The Genard Method offers live 1:1 Zoom executive coaching and corporate group training worldwide. In 2022 for the ninth consecutive year, Gary has been ranked by Global Gurus as One of the World's Top 30 Communication Professionals. He is the author of the Amazon Best-Seller How to Give a Speech. His second book, Fearless Speaking, was named in 2019 as "One of the 100 Best Confidence Books of All Time." His handbook for presenting in video conferences, Speaking Virtually offers strategies and tools for developing virtual presence in online meetings. His latest book is Speak for Leadership: An Executive Speech Coach's Secrets for Developing Leadership Presence. Contact Gary here.
"Without wings I can feel free" photo by Mohamed Nohassi on Unsplash.