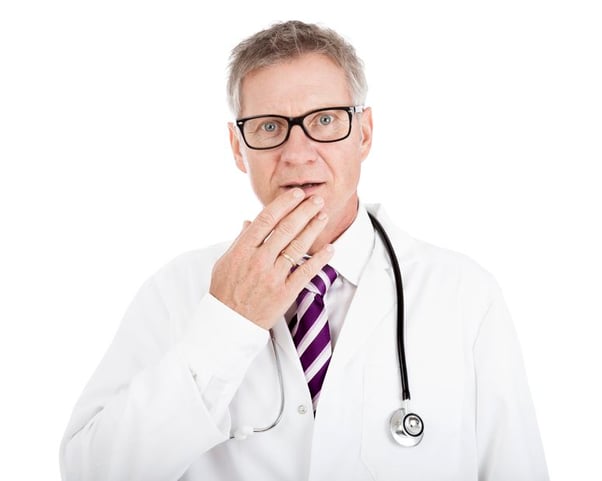 Think you know how to influence an audience? To win a standing ovation, use this approach to learn what drives and motivates your listeners.
Joe Orton's 1969 farce What the Butler Saw may just be the funniest play ever written. There are plenty of people who'll tell you so.
My student days at the Webber Douglas Academy of Dramatic Art in London began just seven years after the play's West End debut, so I didn't see the original production. But I did catch a performance a few months ago at a very fine theater here in the States, the Westport Country Playhouse in Connecticut.
Let me tell you: Butler lives up to the hype. By now, I knew the play well and had even acted parts of it in drama school. But seeing Orton's inspired madness live on stage, with committed actors (some of whose characters should have been committed), was something else entirely.
Acting foolish in a comedy is one thing, but who wants to get caught flat-footed in an important speech? We've all had embarrassing moments on stage. But rather than suffer a brain freeze in front of an audience, isn't it better to avoid one in the first place? Learn how in my essential cheat sheet, "Oops! — 5 Ways to Recover from a Brain Freeze."
Maniacal as Orton's socially slicing farce is, it has one important thing to teach us about responsible public speaking. Let's go to drama class and find out what that is.
A Lesson from a Master Psychologist
The inspired chaos of What the Butler Saw includes a sex-obsessed man and wife (they're not obsessed with each other, of course), a cross-dressing policeman, Winston Churchill's missing penis, and non-stop misunderstandings catering to "depraved appetities." It all takes place at a British psychiatric clinic, and the playwright mercilessly skewers various forms of the hypocrisy he sees everywhere. Wall Street Journal drama critic Terry Teachout called the play, in a review of the production I saw, "one of the few perfect farces to be written in modern times."
And is it fun to watch!
It's easy to marvel at Orton's mastery of plotting, and his fearlessness in postulating such bizarre goings-on in an otherwise realistic setting. But the heart of this farce, as is always the case in the genre, is his understanding of human motive, and how it entangles these people in webs they could never have imagined themselves weaving.
Lift that aspect of the playwright's work out of his demented-with-a-purpose stage madness, and you have the lesson we need to learn: our own presentations are just as dependent upon the motives of our listeners.
Human Motives Should Inform Your Public Speaking
Our speeches don't start and end with us as speakers—though often, we seem to think they do. It isn't our content that informs, persuades, inspires, and motivates; it's our ability to tap into the needs and desires of our audience, and to speak in ways that will benefit them accordingly.
Do you know how to conduct an audience analysis for a business presentation? Once you do, you'll understand exactly the type of content to include in your talk, with an eye toward stories, data, visuals, and any other components that will resonate with these listeners.
But you're not done then. Go back and think about who these people are, what will interest them, entertain them, and lead them to action. Deciding upon these factors will show you how to deliver your valuable material. I'm talking about such factors as pacing, varying the approach (visual, auditory, or kinesthetic), incorporating the most powerful storytelling technique, creating innovative PowerPoint slides, or including a discussion or demonstration.
Understanding as clearly as you can how your audience prefers to receive information will help you plan how you will engage them. For if your audience isn't engaged, how will you reach and influence them?
Picture instead a speaker who turns on the fire hose of information and drenches his audience, without a thought to their preferences and ultimate benefit. Kind of a farce, isn't it?
You should follow me on Twitter here.