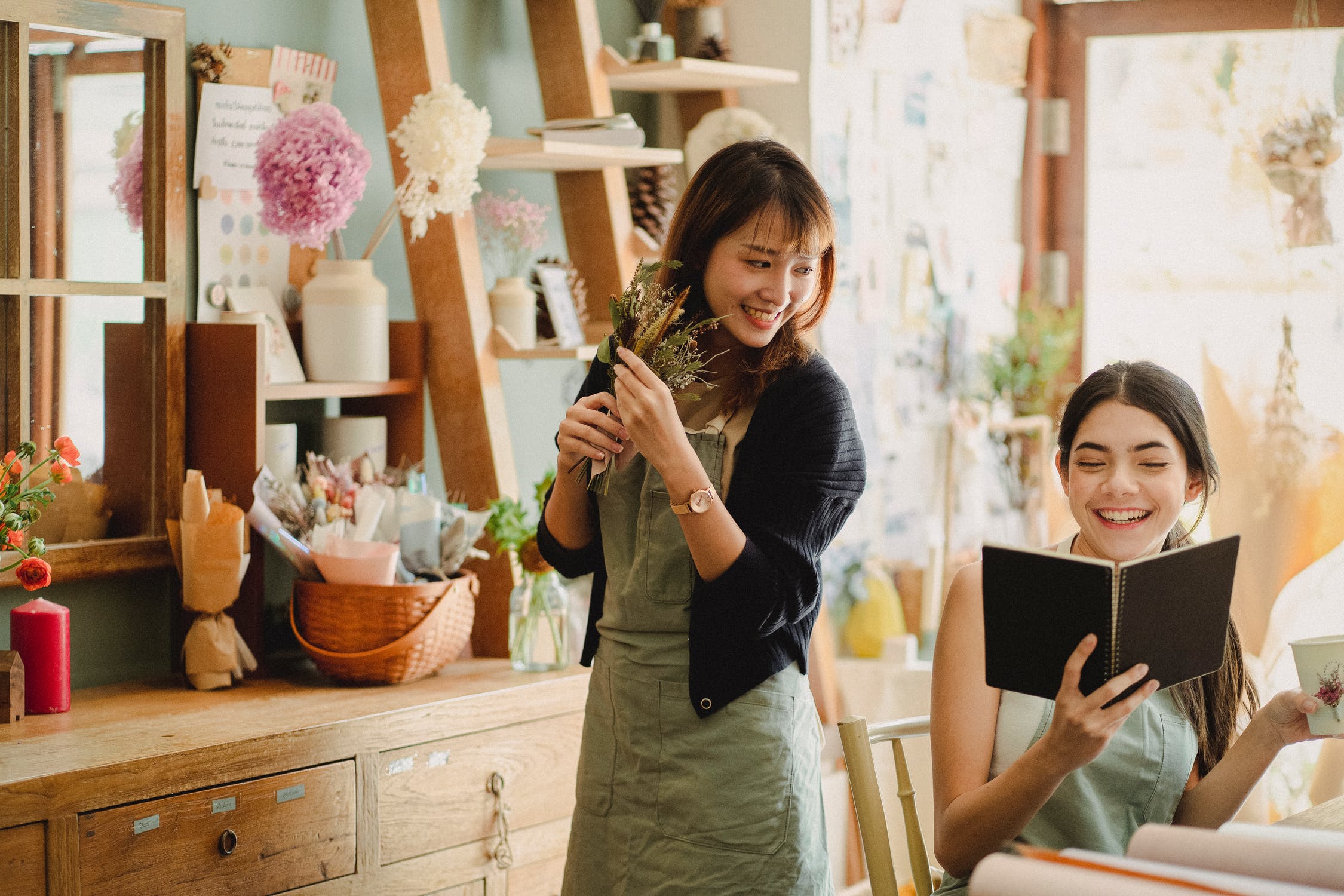 Persuading and influencing others is all about reaching people. Do you practice this winning communication skill for success?
Some professionals who seek out speech coaches do so because they're dissatisfied with one particular aspect of their speaking abilities. They feel like they're not reaching people—not getting through. They have a mental picture of what it would be like to express exactly what they're thinking and feeling. But in execution, they feel, it just isn't happening.
Leaders know how to get through. Discover for yourself! Get my Free ebook, High-Impact Speaking: The Leader's Guide to Presenting with Integrity and Influence.
The gap between the ideal speech they'd like to give, and the one they actually deliver, is just too big. And actually, it isn't a surprise, since many times they start out incorrectly, then proceed in the wrong direction.
What do I mean by that? A simple concept, really (though I believe it's also profound). They think of their speech as something other than what it really is. They conceive, write, polish, and perfect their speech as a beautiful (or at least strenuous) essay. But they should really be searching for something much more basic . . . even fundamental.
It's all about just talking to people.
What about speaking virtually? Improve your presentation skills in video conferences. Get my new book—the manual for individuals and teams, The Online Meetings Handbook.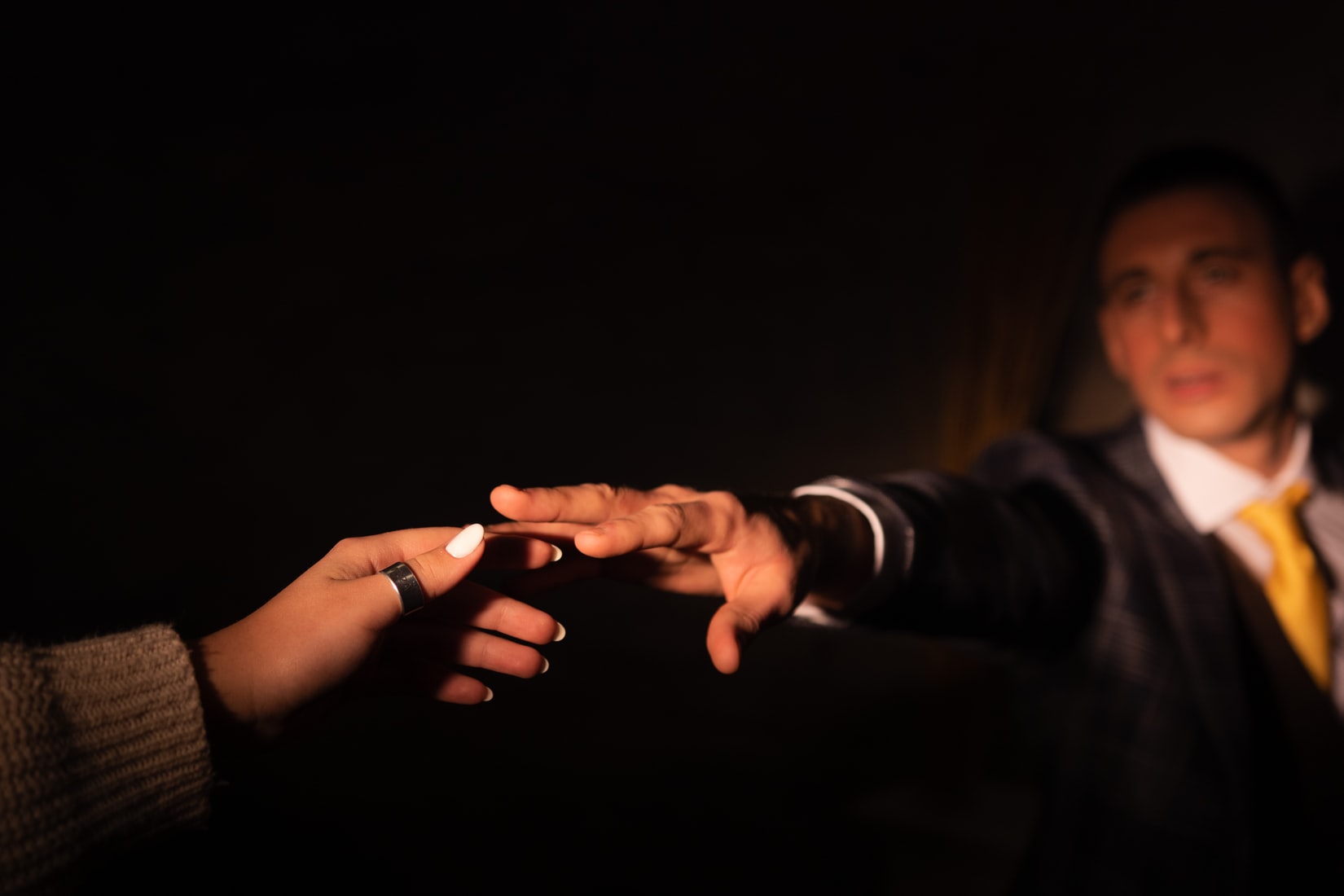 Public Speaking Is About Reaching People. Do You?
Recently, my work with a client illustrated this phenomenon perfectly. This gentleman, the director of communications for a tech services company, had a virtual speech coming up with his team. The meeting would be discussing the business plan for 2021, so he knew it needed to be concise and on-point. But he was having a terrible time putting his remarks together.
"I'm just not a good essay writer," he announced. And that remark, I thought, crystalized the problem. His task, of course, wasn't to write an essay at all—it was to make a presentation and lead a discussion. But his response also wasn't a surprise. Our schools relentlessly train us in reading and writing, and then in higher eduction, conducting research before we get to that same writing. We've been turned into mini-essayists. That's left us exposed and clueless when it comes to the very different task of delivering an oral presentation.
To do this well, we need to start out in a good place, then proceed in the right direction. When we perform a speech, we have entered the oral arena. So, the more we put our talk together AS A SPEECH—not a literary document—the more relaxed and confident we'll be. And of course, the more it will look and sound the way we want it to. I worked with my client to get him to grasp this key difference of "literary vs. oral." Then we got down to working up his remarks as a talk. Even the best essayist will bore listeners if he or she doesn't know the right moves in the arena.
Now that you're on the right path, discover how to put together a winning speech. Get my Free White Paper, "The 7 Key Components of Successful Presentations."

Eloquence Is Nice, But Honesty Wins Hands-Down
Learning to speak directly and simply in the oral mode, then, is a key communication skill. We talk to people much more than we write to them. In fact, the fabric of our days is woven throughout with conversations that allow us to influence and be influenced.
And here's the other aspect of this skill: its immediacy. This is why public speaking is the close cousin to acting: it is a performance art. Nothing is as immediate and visceral as a performance that takes place right before your eyes, in a shared space, in real time. That is why dance, concerts, plays, and high-wire acts can take your breath away in a particular manner that other arts forms don't equal, however marvelous they may be.
This fact is the perfect complement to thinking of your speech as a simple and direct encounter with listeners. You're never up there to dazzle people with your intellect. Let the brilliant essayists do that. You're there to reach out and connect with them. The more simply and honestly you do that, the more powerful and even life-changing your speeches will be.
It's all about honest emotion, and meeting people's needs through what you say. That's the whole thing, right there. Sure, eloquent speakers are nice. But I'd rather listen to a person who makes me laugh, cry, or invites me to join them in thinking differently. Maybe all three at once! But you mustn't attempt to accomplish that as a speaker. Just do your best to connect through what you have to say. That's a skill that can be eloquent as hell.
You should follow me on Twitter here.
Gary Genard is an actor, author, and expert in public speaking training and overcoming speaking fear. His company, Boston-based The Genard Method offers live 1:1 Zoom executive coaching worldwide. In 2020 for the seventh consecutive year, Gary has been ranked by Global Gurus as One of The World's Top 30 Communication Professionals. He is the author of How to Give a Speech. His second book, Fearless Speaking, was recently named as "One of the 100 Best Confidence Books of All Time." Contact Gary here.